Rustic Home Decor Is An Affordable Style Of Design
Rustic decor is a wonderful way to decorate a house without making it seem too sterile. The right rustic home decor items can make your home look absolutely beautiful, but can also make it seem homey and inviting. If you're planning on redecorating, these tips will help you to find affordable, rustic options.
Thrift Stores, Flea Markets, And Garage Sales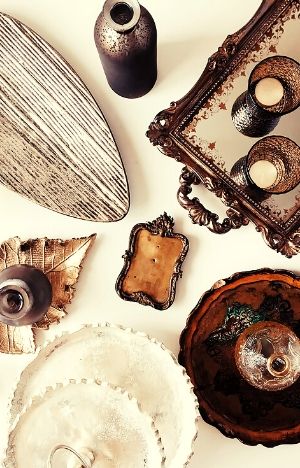 When you're trying to attain a rustic look, you don't necessarily have to buy items that are brand new. In many cases, an item that has a little bit of wear and tear will have a more rustic look than an item that's never been used before.
Take a look at thrift stores, flea markets, and garage sales in your area and see what you can find. You should try to find beautiful, reasonably-priced used pieces that will give your home the extra spark that it needs.
Buy Decor Items Online
If you'd prefer to purchase new items, the best way to get what you need for less is to shop online. When you buy rustic house decor items online, you won't be locked into a certain price range. You'll be able to shop around and look at hundreds of items, which means you should easily be able to find the best prices available.
Whether you buy what you need from a big box vendor or a smaller online shop, you should find plenty of deals. Shopping online is extremely easy, and it's a fantastic way to save.
Splurge On The Right Items
When you're looking at the cost of rustic home decor items, you should think about what you want to skimp on and what you want to splurge on. You shouldn't be afraid to go over your budget in order to buy a beautiful piece of statement furniture. You should also raise your budget so that heavily-used decor items will meet certain quality standards. If you're buying a rug that is going to see a lot of foot traffic, you'll want to purchase something that can withstand all of that.
When it comes to small finishing touches, on the other hand, you might be better off if you buy something cheaper. You shouldn't necessarily spend a fortune on a coaster or a vase. When you're evaluating a purchase, you should think about whether or not you might be able to get something satisfactory for less.
Watch For Sales
You don't have to buy any home decor items at full price. There are all kinds of sales for these kinds of items. If you keep an eye out for sales, you should see some very impressive deals.
If there are a few home decor stores you love, you should make sure you're on their mailing list. That way, when they have a big sale coming up, you'll be notified.
Keep all of these suggestions in mind if you're looking into rustic home decor. Every one of these suggestions will help you to find affordable and appealing options that will work well in your home. Start looking at decor items that would feel right at home in your house.